Published on : May 5, 2023
WSMR teams up with Lightbeans to engage with Architects and Designers.
How a metal roofing and siding manufacturer streamlined the material selection process for design professionals by using 3D Textures.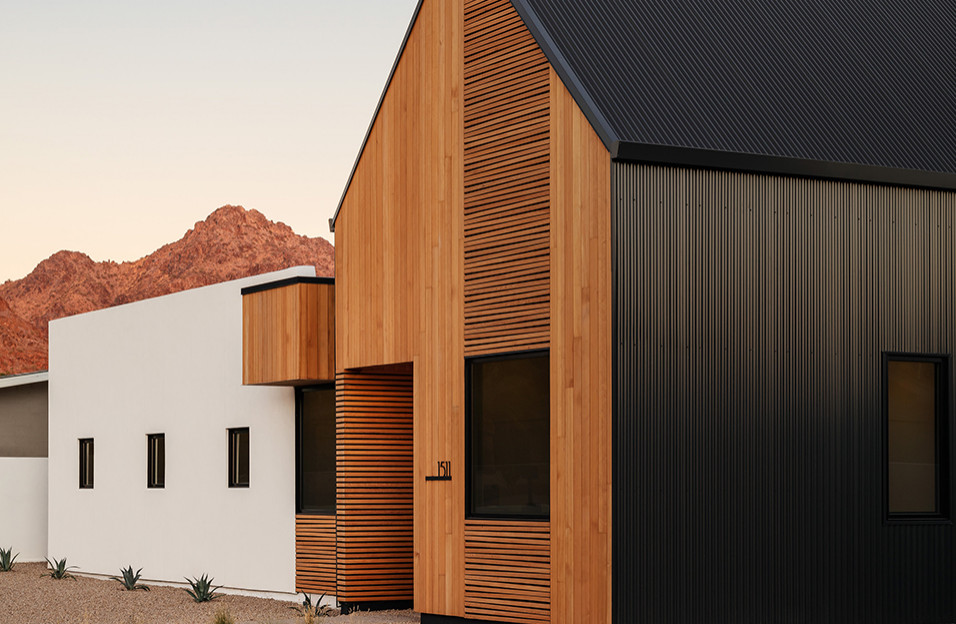 Photo by Western States Metal Roofing
About Western States Metal Roofing
Founded in 1996, Western States Metal Roofing is an established Arizona-based metal roofing and siding manufacturer serving the USA and Canada. With distinctive rustic-inspired roofing products, they've become an industry leader in supplying contractors with premium painted metal roofing and siding panels for commercial and residential building projects.
High-quality 3D Assets for Architects and Designers
Lightbeans is thrilled to announce a partnership with WSMR to digitize their products in 3D textures for use in archviz. This collaboration is a significant step forward for Western in reaching a new generation of architects and designers who demand realistic visualizations of their designs.
The architectural and design industry has seen an increased demand for 3D textures as they provide professionals with the ability to create highly realistic visualizations of their future projects. With 3D textures, clients can have a clear understanding of what the finished product will look like, and experiment with different design options quickly and cost-effectively. 3D textures of materials close the gap between design and procurement, becoming an important part of the material specification process.
Scanning Process
To digitize WSMR's products, they had to be sent to our studio, where the textures were created. The process took two months, but the results were worth the wait. Lightbeans calls them Smart Textures, as their technology is able to digitize actual physical properties of a material, for designers to access specs such as color, reflectivity, bumpiness, glossiness and product depth. The files were then uploaded on Lightbeans' web cloud infrastructure and are now available on WSMR's website and on Lightbeans' library. The best part? They come at no cost for industry experts.
Architects and designers often resort to generic texture bank sites, but the texture files are not specific to the company, creating a real challenge. However, with a calibrated 3D texture file scanned by Lightbeans, architects can significantly improve the quality of their designs, save time and increase the likelihood of the buyer selecting WSMR products over competitors that do not offer these textures.
What They Got From It
Since they became a partner, design professionals with active projects are downloading WSMR 3D textures everyday into their design software. Also, clients now have a better understanding of what the finished product will look like, once installed by a contractor.
Walnut Wood 3D Rendering by Rochelle Lynne Design Studio
Learn More Today
Want to learn more about textures? Visit the Smart Textures webpage.
Check Out Our Library
Lightbeans offers an impressive array of textures that will give you a hand in your design and architecture projects.
View the library
About this article
WSMR teams up with Lightbeans to engage with Architects and Designers.